WhatsApp may soon let you video chat with up to 7 people
WhatsApp has been known to be working on increasing the limit of the number of people a user can include in a group voice or a group video call for a couple of weeks. Now, as per the latest report from WABetaInfo, the limit is set to be doubled from the existing cap of 4 to 8 participants.
The new limit has been spotted in both Android and iOS beta versions so it is likely that the instant messaging app will roll out this new feature to all the users at the same time.
WABetaInfo claims to have found this in the beta versions of both Android (v 2.20.133) and iOS (v2.20.50.25) WhatsApp. If you are among the beta users of the app and still unable to see this functionality, you may need to reinstall the app.
Readers must note that all the participants are required to be on the same versions for this feature to work. As per a screenshot provided by the report, WhatsApp will notify the caller if they aren't on the latest version and ask him/her to "select fewer participants".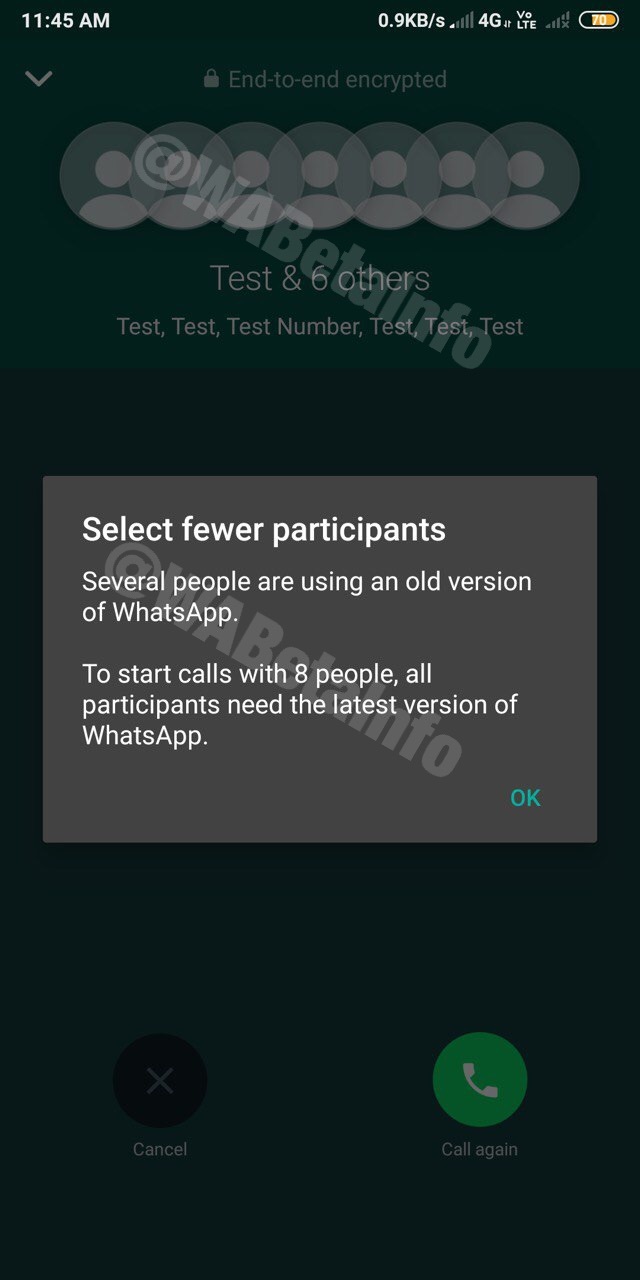 "Several people are using an old version of WhatsApp. To start calls with 8 proper, all participants need the latest version of WhatsApp," reads the screenshot.
In order to place the group call — voice or video — WhatsApp users will get two options. First they can open an already created group and tap on the call button on the top right corner. In case there are more than 4 people in that group, the app will ask which contacts they want to call. Second option is to open the calls tab >> call button >> new group call >> select participants.
Even though right now there is no word on when this new group calling limit will be rolled out to all the WhatApp users, but it is expected to happen sooner rather than later.